January 12, 2018
High school, college youth invited to audition for Passion Play
REGIONAL
By Rebecca Drake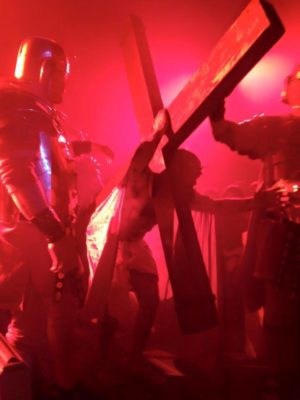 SPRINGFIELD – Open auditions will be held next Wednesday, Jan. 17 at 6 p.m. at St. Michael's Cathedral, 254 State St., here.
Directed by James Perkins, the play will be a youth-led production based on the Dallas Holmes musical, "His Last Days." Singers and musicians should come to the audition with sheet music and instruments.
The production will be performed at St. Michael's Cathedral at 7 p.m. on Friday and Saturday, March 23 and 24.
In an interview with iObserve, Perkins said he first participated in a production of the Holmes Passion play when he was in his 20s and has directed it a number of times since then. He described the musical, which runs an hour and 15 minutes, saying, "The characters bring us through the Passion, with songs sung by Jesus, Mary, Peter, the Centurion, the Apostles and Mary Magdalen."
Perkins said the play invites the audience to reflect upon two questions: What do you believe? And what will you do?
Perkins believes the musical is a great project for youth and said it helps the participants to build a relationship with Jesus. And, through an atmosphere of "prayerful adoration and praising," the play encourages the audience to also enter into a relationship with Christ in their own lives.
In addition to the leading roles, Perkins said the play also includes chorus and crowd scene members.
Recalling his own first experience with "His Last Days," Perkins cited Father Henry Dorsch, pastor of Our Lady of the Lake Parish in Southwick, "as a great inspiration to me way back then and still is up to this day."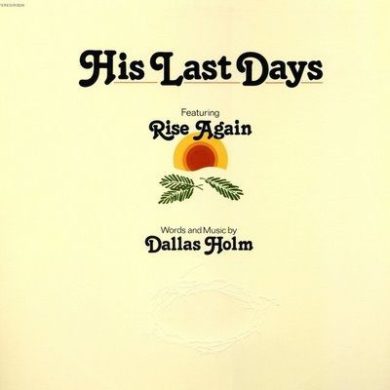 Perkins said he hopes to similarly inspire young people through the upcoming performance of "His Last Days," with support from Gina Czerwinski, director of catechetics and youth formation for the Springfield Diocese.
Rehearsals will be held on Wednesday evenings from 6-9 p.m. at the cathedral.
For more information, contact Perkins at 413.796.1923 or [email protected]; or Czerwinski at 413.452.0677 or [email protected].