January 2, 2018
OBITUARY: Deacon Thomas Gaudrault
REGIONAL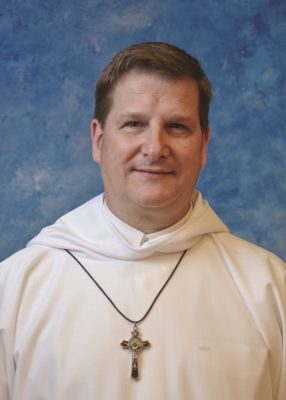 HOLYOKE – Deacon Thomas M. Gaudrault, 58, died suddenly on Dec. 31, 2017 in Holyoke.
Born Dec. 15, 1959 in Holyoke, he was the son of Maurice J. Gaudrault and Tessie D. (Sikorski) Gaudrault Tauscher.
For 30 years, he worked as a tool maker for Callaway Golf Manufacturing, previously known as Spaulding. After attending a Cursillo in1992, he felt called to study to become a permanent deacon in the Catholic Church and was ordained on May 9, 2009.
Deacon Gaudrault was a faithful servant of the church and has been a member of St. Theresa of Lisieux Parish in South Hadley for 31 years; he served the parish community as a deacon since his ordination. He served on many ministries within the church and had great passion for the food ministry, care ministry and the pursuit of peace and justice. His message to all was "Spread the Love," which he did on a daily basis.
He is survived by his wife of 31 years, Donna (Bagley) Gaudrault. Additionally, he will be missed by his five siblings, Nancy Gaudrault, Laurie Pyles and her husband, Greg, William Gaudrault , Gary Gaudrault and Robert Gaudrault and his wife, Jane Golob;, his mother-in-law, Joan Bagley; sisters-in-law, Charon Croney and her husband, David, and Cindy Whalen; his aunt, Pauline Symasko; and several nieces and nephews.
Besides his parents, he was preceded in death by a brother, Bernard Gaudrault.
Calling hours will be on Friday, Jan. 5, from 3-7 p.m. at St. Theresa of Lisieux Church. The Funeral Mass will be Saturday at 10 a.m., with burial in Notre Dame Cemetery.
In lieu of flowers, donations may be made in his memory to St. Theresa's Food Program, 9 East Parkview Dr., S. Hadley, MA 01075 or a charity of one's choice.