December 19, 2017
OBITUARY: Sister Roberta Mulcahy, SSJ
REGIONAL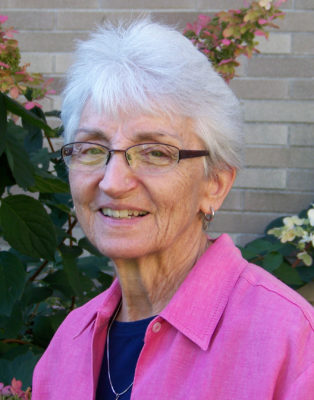 HOLYOKE – Sister of St. Joseph Roberta Mulcahy, 83, a member of the Sisters of St. Joseph of Springfield, formerly known as Sister Francis Julia, died in Holyoke on Sunday, Dec. 17.
A native of Springfield, she was the daughter of Francis J. and Julia M. (Bauchiero) Mulcahy.
She entered the Sisters of St. Joseph of Springfield from St. Michael's Cathedral Parish, Springfield, in 1952. She graduated from Cathedral High School in Springfield, and earned a bachelor of arts degree from the College of Our Lady of the Elms, Chicopee, and an master of arts degree in pastoral ministry from Emmanuel College, Boston.
She taught at the former Holy Name and Our Lady of the Sacred Heart schools in Springfield, and served as principal of St. Mary School in Milford, Mass. She served as a consultant in early childhood education for Mont Marie Child Care Center. She also ministered for many years in the Spanish Apostolate in Holyoke in pastoral work and religious education, as a teacher of homeless children in Falmouth, Mass., and in greenhouse management at New Alchemy Institute, Falmouth. She served on the congregation's Vocation Team, as coordinator of the SSJ Justice and Peace Office and in congregational administration on the SSJ Leadership Team. She also served as a coordinator of the SSJ Ecology Committee.
In addition to her sisters in community, she is survived by her brothers, Thomas, and his wife, Dianne, and Francis Mulcahy; and several generations of nieces and nephews. The Sisters of St. Joseph expressed gratitude for the care Sister Roberta received from Miriam Najimy, a Daughter of the Heart of Mary, the Daughters of the Heart of Mary, as well as Mercy Hospice Care.  
Services will take place in St. Joseph Chapel at Mont Marie in Holyoke on Wednesday, Dec. 20. She will be waked from 9:30 a.m. to 10:30 a.m., with a prayer service at 10 a.m. The Liturgy of Christian Burial will follow at 11 a.m. A private, green burial will take place in Mont Marie Cemetery on Tuesday.
Memorial contributions may be made to the Sisters of St. Joseph, 577 Carew St., Springfield, MA 01104.