December 18, 2017
OBITUARY: Sister Beverly Rochford, SSJ
REGIONAL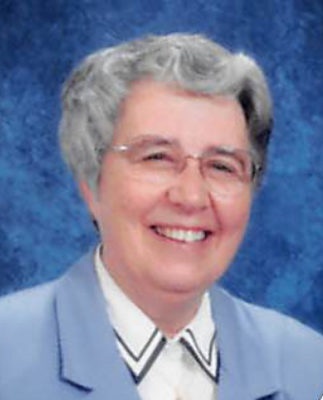 AMHERST — Sister of St. Joseph Beverly Rochford, 79, formerly known as Sister Martin Patrick, a member of the Sisters of St. Joseph of Springfield, died in Amherst on Dec. 14. Born in Springfield, she was the daughter of Martin and Mary (Hartford) Rochford. 
She entered the Sisters of St. Joseph of Springfield from St. Thomas the Apostle Parish, West Springfield, in 1956. She graduated from Cathedral High School in Springfield and earned a bachelor of arts degree from The College of Our Lady of the Elms, Chicopee, and a master of education degree from Springfield College.
She taught in the Diocese of Springfield at Our Lady of the Sacred Heart School and in the Physical Education Department at Cathedral High School. She served as physical fitness director at several parishes and at Mont Marie in Holyoke. She was the chairperson of the Sisters of St. Joseph Festival from 1985 to 2004. The SSJ Festival was held annually attracting thousands of visitors to Mont Marie. She also served as assistant director of the Sweet Suite, the SSJ confectionary shop, and served as travel and tour guide for several area senior centers.
In addition to her sisters in community, she is survived by several cousins and close friends. The Sisters of St. Joseph are grateful for the exceptional care Sister Beverly received from the staff at the Center for Extended Care in Amherst, as well as the staff at Cooley Dickinson VNA and Hospice.
All services will take place in St. Joseph Chapel at Mont Marie on Tuesday, Dec. 19. She will be waked from 9:30 a.m. to 10:30 a.m. with a prayer service at 10 a.m. The Liturgy of Christian Burial will follow at 11 a.m. Burial will be in Mont Marie Cemetery.
Memorial contributions may be made to the Sisters of St. Joseph, 577 Carew St., Springfield, MA 01104 or to Cancer Connection Inc., 41 Locust Street, Northampton, MA 01060.