August 7, 2017
Mass to begin Catholic Youth and Family Day at Six Flags
REGIONAL
Staff report
AGAWAM – Six Flags New England, 1623 Main St., here, will host the second annual Catholic Youth and Family Day on Tuesday, Aug. 8.
"The park is proud to collaborate with the Roman Catholic Diocese of Springfield and provide a beautiful landscape for a live morning Mass prior to the theme park opening," stated a press release disseminated by the park's media department.
The day will begin with a Mass celebrated in the River's Edge Picnic Grove at 9:30 a.m. The Mass will be celebrated by Springfield Bishop Mitchell T. Rozanski. Several hundred members of the Diocese of Springfield are expected to attend the Mass and family day.
"I am delighted that for the second year, in conjunction with Six Flags New England, our diocesan Office of Faith Formation and Youth Ministry is hosting a youth and family day," said Bishop Rozanski.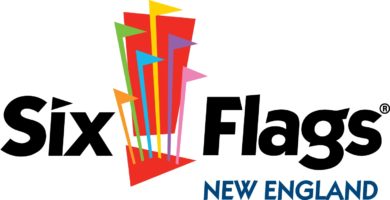 "During these carefree days of summer, it's good to relax and experience God's joy amidst all the rides, food and fun found at Six Flags. I am grateful for this opportunity to gather with Catholic youth and families as they begin their day with a special liturgy in the picnic grove and I am thankful to the entire staff of Six Flags for all their help in making this day possible," said the bishop.
The Mass is open to the public and interested participants must present their day ticket or season pass. Media are invited to access the Mass and conduct interviews with Six Flags communications manager, Jennifer McGrath, or members of the Diocese of Springfield.
For more information, visit www.sixflags.com or http://diospringfield.org/wp-content/uploads/SFNE-17_CatholicYouth-Flyer.pdf.