August 4, 2017
Local parish to host free concert by Christian singer-songwriter John Waller
REGIONAL
By Rebecca Drake
SPRINGFIELD – Our Lady of the Sacred Heart Parish, 417 Boston Rd., here, will host a free concert by Christian artist John Waller, with special guest Ayiesha Woods, on Thursday, Aug. 17, from 7-8:30 p.m.
Co-sponsors of the event are Atlanta-based Ignite Outreach and Hopegivers International, along with Waller and Woods.
A Georgia native, Waller first performed as frontman for the late 1990s band, According to John. After that group disbanded in 2001, he and his wife, Josee, moved to Colorado, where they helped found Southlink Church. John began writing songs for the church and eventually released his debut album, "The Blessing" in 2007. A single from his second album, "While I'm Waiting," became a Christian radio hit after being used in the movie "Fireproof."
John's fifth studio album, "Crazy Faith," was released in 2015 and the title track from that album was featured in the movie, "War Room."
John and Josee Waller now live in Georgia with their nine children, three of whom are sibling orphans adopted from Ukraine. On his website, www.johnwalleronline.com, John writes that "God has definitely taught me to completely live by faith and I can honestly say that my wife and I completely live by faith in everything we do.
"God always provides. He always comes through and one of the biggest things I've learned is that God's plan for each one of our lives is not going to look like someone else's. I'm an individual and unique, and God has a unique plan for me," he said.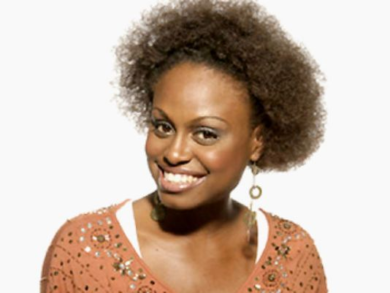 Contemporary Christian musician Woods was born in Long Island, N.Y., and spent her early childhood on the island of Bermuda. Her debut album, "Introducing Ayiesha Woods," was released in 2006 and received a Grammy nomination, Dove nominations and Marlin Awards. She is known for the hit songs "Happy" and "Big Enough."
"I'm excited about hearing the music of John Waller, which was featured in the Kendrick Brothers' movies, 'Fireproof' and 'War Room,' which were well-received by members of many denominations," said Father Ryan Rooney, administrator of Our Lady of the Sacred Heart Parish. He helped to organize the concert through his contacts with the local Christian radio station, The Q 99.7, and Ignite Outreach.
"It will be a beautiful opportunity to welcome our Christian brothers and sisters of other denominations to our parish for this wonderful concert," said Father Rooney.  
A free will offering will be accepted at the Aug. 17 concert.