June 15, 2017
Providence Ministries names Shannon Rudder new executive director
REGIONAL
Staff report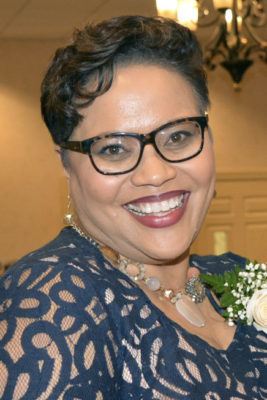 HOLYOKE – The Board of Trustees of Providence Ministries for the Needy (PMN) have named Shannon Rudder as executive director of PMN's multi human services agency.
First appointed interim director this May, Rudder previously served as executive director for MotherWoman, Inc., in Hadley for four years. Prior to that, she was the 10-year associate director of Housing Opportunities Made Equal, Inc., in Buffalo, N.Y.
In 2016, BusinessWest included Rudder in its "40 Under 40" issue celebrating business and civic leaders throughout western Massachusetts. She is currently on Springfield Technical Community College's Foundation Board; Mama's Voice, a community-based participatory research project with Holyoke Community College; the Grant Review Committee for United Way of Pioneer Valley; United Way's Women's Leadership Council; and is an instructor for Baypath University and Cambridge College.
In addition, Rudder has served as a guest lecturer at Springfield College, Smith College, and at the University of Massachusetts School of Regional Planning.
Commenting on the appointment Jean Zaleski, board chair, said, "The Board of Trustees is very pleased to announce the appointment of Shannon M. Rudder as the executive director of Providence Ministries for the Needy, Inc.
"Shannon's leadership, contagious enthusiasm, solid business acumen, strong operational skills, team building focus and dedication to building strong community relationships will advance our mission into the bright future ahead," Zaleski said.
James Wall, chair of PMN's Personnel Committee, added, "We are thrilled to have Shannon as our new executive director. She brings a great breadth and depth of experience that will help take Providence Ministries to the next level."