May 5, 2017
Diocesan staff urge parents and caregivers to discuss '13 Reasons' with children
REGIONAL
By Sharon Roulier
SPRINGFIELD – Catholic school administrators, directors of religious education and youth ministry leaders in the Diocese of Springfield are sending out a warning to parents about the Netflix series "13 Reasons Why," a controversial show focusing on a teenager who leaves behind 13 audio tapes before committing suicide.
"I have sent a letter to school administrators," said Franciscan Sister of St. Joseph M. Andrea Ciszewski, diocesan superintendent of schools. "Although parents and students may well be aware of the series, we want all to be informed. Most school districts are doing the same."
In the letter drafted by Sister Ciszewski that schools would be sending out to parents, the superintendent voiced concern for the "social and emotional safety" of all students.
"This is a serious matter and we want to ensure that parents are aware so that they can properly address the topic with their children," she told iObserve.
 "13 Reasons Why" is a series based on a young adult novel by Jay Asher. It is highly popular among teens and was recently named the most tweeted show of 2017.
The episodes are graphic, discussing sexual assault, bullying, suicide and the lack of concern offered by adults, said Gina Czerwinski, youth minister in the Office of Faith Formation for the Diocese of Springfield.
Czerwinski has been watching the Netflix episodes and said in an interview with iObserve that "parents really need to be watching it themselves."
"There's a lot of heavy material," she said. "There's adult content in there that young people can be confused about."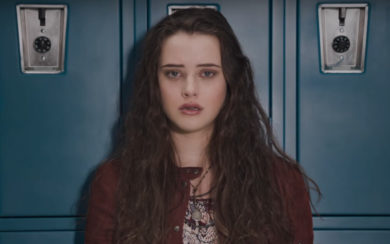 Middle and high school students often tend to gravitate toward intense or graphic stories depicting desperate life situations, said Patricia McManamy, a licensed social worker and director of the Office of Child and Youth Protection for the Diocese of Springfield.
"We know they might be viewing this series alone or with their peers," McManamy told iObserve. "As a parent and as director of child and youth protection for the diocese, I think it's great that adults are exploring this series and want to be a support."
She urged adults to refrain from censoring the series or avoiding its discussion, but rather use the opportunity to talk about signs of suicide, emotional distress and ways to get help.
She said the tapes created by the main character, Hannah, before ending her life, "romanticize the ability to speak from the grave."
In the series, Hannah sends her best friends on a scavenger hunt to find "the true Hannah."
"It grabs you and gets your adrenaline going. But it leaves her friends blaming themselves for her death," said McManamy. "In the real world, we don't get the chance to come back in this way. In real life, friends and family would be lost and bereft, not chasing around town unable to grieve."
Missing from the series is the lack of support for mental health, said McManamy. She said conversations with teens about this would be beneficial. It's not only about kindness, she said, but "with accurate information about warning signs and the complexity of mental illness, youth can become more empowered to help themselves and their friends."
The adults in the series were portrayed as aloof, clueless and uncaring, said McManamy, who noted that the Safe Environment training offered by the Diocese of Springfield encourages young people to identify supportive adults, and coaches adults to listen and respond when a child is sharing concerns.
"Where can students go for support if the stress they feel is overwhelming? Some adults are afraid to discuss suicide, fearing it might give kids ideas. Talking about the series with our caring, passionate, curious teens is one way to open up the space to listen intently and without judgment first," she said.