April 20, 2017
Pope Francis High School to honor Sisters of St. Joseph at award dinner
REGIONAL
Staff report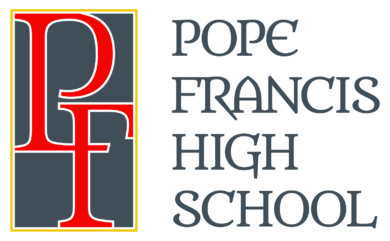 CHICOPEE – Pope Francis High School, a faith-based college preparatory school serving grades nine-12, will hold its first Spirit of Community Award Dinner, Friday, May 12 at the Castle of Knights, here. A cocktail hour begins at 6 p.m. with dinner at 7 p.m. and the presentation of awards at 8 p.m.
The event will recognize alumni, faculty and friends of Cathedral, Holyoke Catholic and Pope Francis high schools who have exemplified the call to serve one another. The recipients of the Spirit of Community Award will be those who have taken the call to serve and put that call into practice in their lives and in their communities.
"This year, the Spirit of Community Award will be presented to those Sisters of St. Joseph, who faithfully gave years of dedicated service to the legacy high schools that form the foundation of Pope Francis High School," said Kevin White, chief advancement officer for Pope Francis. "We invite anyone interested in celebrating the sisters' contributions to Catholic education in the diocese to gather with us at the Spirit of Community dinner."
Tickets are $50 per person ($20 for children age 10 and under). All proceeds from the event will directly benefit the students of Pope Francis via scholarships and financial aid. Nearly 40 percent of students receive financial aid or merit scholarships to help defray the cost of their educational expenses.
"At Pope Francis, we strongly believe that a rich and vibrant education based on the foundation of Science, Technology, Religion, Engineering, Arts and Math (STREAM), should be open and accessible to students from all backgrounds," said interim head of school Thomas Y. McDowell. "Through the support of our community, Pope Francis will be able to continue the tradition of academic excellence that was started by the Sisters of St. Joseph at our legacy schools."
To RSVP, contact Anne Pellan-Shea, director of alumni relations, at apellan-shea@popefrancishigh.org by Monday, May 1. For more information, visit popefrancishigh.org/alumni/spirit-of-community-award-dinner/.