March 14, 2017
March 25 Catholic Men's Conference to feature familiar and new faces
REGIONAL
By Peggy Weber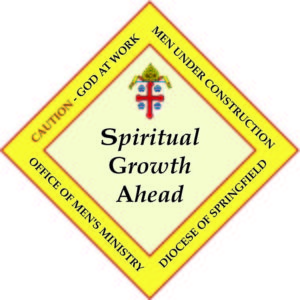 SPRINGFIELD – The 15th annual Catholic Men's Conference will be held on Saturday, March 25 at the Bellamy School in Chicopee and features a former Swiss Guard and a lot of inspiration, according to Father Jonathan Reardon, pastor of Holy Family Parish in South Deerfield and chairperson of the conference.
"The theme for this year's conference is from Romans 12:2 that states: 'Do not be conformed to this age but be transformed by the renewal of your mind.'"
Father Reardon noted that the conference features some familiar faces and some new ones. The speakers are Sean Forrest of Movin' With the Spirit Ministries; Sam Todzia of Red Barn Ministries; and Mario Enzler, founder of New England Classical Academy and a former member of the Swiss Guard. 
"We are pleased to have Sean Forrest returning to the Springfield men's conference," said Father Reardon. "In years past, Sean served as the master of ceremonies for the conference. He is no stranger to this event and always encourages us men to deepen our faith, challenging us to grow in holiness.
"We also have some new faces this year, Mario Enzler, a former Swiss Guard under Pope St. John Paul II, and Sam Todzia, who is associated with Sean's ministry," Father Reardon said. "This should, as it always does, to be an exciting day. So, mark your calendars for March 25, 2017 for an uplifting, grace-filled day of spiritual renewal."
Enzler joined the Swiss Guard and served under St. Pope John Paul II for three years in the double capacity of soldier and conductor of the Swiss Guard Band. Following his time of service at the Vatican, he worked for 18 years in investment banking and corporate finance. He left the financial world to focus on full-time work in Catholic education by founding New England Classical Academy in New Hampshire.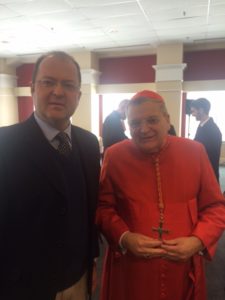 Recently, Enzler (pictured at right with an unidentified cardinal) joined the faculty at The Catholic University of America in Washington, D.C., where he teaches finance and tax law. He continues as a speaker at conferences, schools and men's retreats where he talks about the role St. Pope John Paul II had in helping him become a better man, executive and leader.
Forrest began his ministry as a full-time youth minister at St. James Parish in Stratford, Conn. In In January of 2000, Forrest founded Movin' With The Spirit, Inc. (MWTS), a not-for-profit organization dedicated to "boldly proclaiming God's eternal truth and love." The group's mission is to reach out to the lost and lonely in the name of Christ.
Since then, he has had the opportunity to speak to hundreds of thousands of teens and adults across the country and internationally. He has been a guest on multiple programs on the Eternal Word Television Network (EWTN) and has been featured in nationally recognized magazines and newspapers. Forrest has performed and spoken at venues such as the National Catholic Youth Conference, World Youth Day, and the Creation fest and Soul fest Christian music festivals. He is an annual keynote speaker at the Steubenville youth conferences. He says he reaches out to booth the hearts and minds of his audiences, in keeping with the focus of Pope John Paul II's "Fides et Ratio" ("Faith and Reason").
He also has founded Haiti180, a team to house, feed, and care for the poor of Haiti: children and villagers in desperate need of support. He is a graduate of Holy Apostles College and Seminary in Cromwell, Conn., where he did work as an instructor and retreat leader. He now lives in Boise, Idaho, with his wife and three children.
Todzia is a Catholic husband, father, carpenter and speaker with a passion to engage all people with the Gospel and living out the Catholic faith. His company, Red Barn Ministries (www.redbarnministries.org), primarily focuses on reaching young people, but he also runs a men's ministry called Meat & Greet. This unique ministry aims to gather together men of faith and strengthen their resolve to live out their calling as Catholic men with confidence and conviction.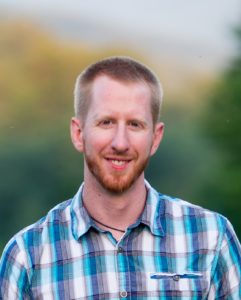 Todzia (left) lives in Higganum, Conn., with his wife and four children. He holds a master's degree in theology from Holy Apostles College and Seminary in Cromwell.
The conference will feature the "Hem of the Garment" eucharistic adoration, an opportunity for confession, and Mass celebrated by Springfield Bishop Mitchell T. Rozanski at the end of the day.
For more information, visit www.spfldmensconference.org or call Holy Family Parish at 413.665.3254.